Right now we are thoroughly enjoying our Conference Sunday. It is incredibly nice to have an extra day where we don't have to be anywhere. We usually have church on Sunday (which is THREE HOURS long), but twice a year we have
General Conference
. Where we stay home and watch a broadcast from our church leaders in Salt Lake City over the internet.
It's one of those crisp fall days here in cambridge. We are snuggling up in blankets and staying in our pjs! I made home made chicken and rice soup for lunch and some apple crisp for dessert. My favorite thing to make with all the apples we pick from the orchard: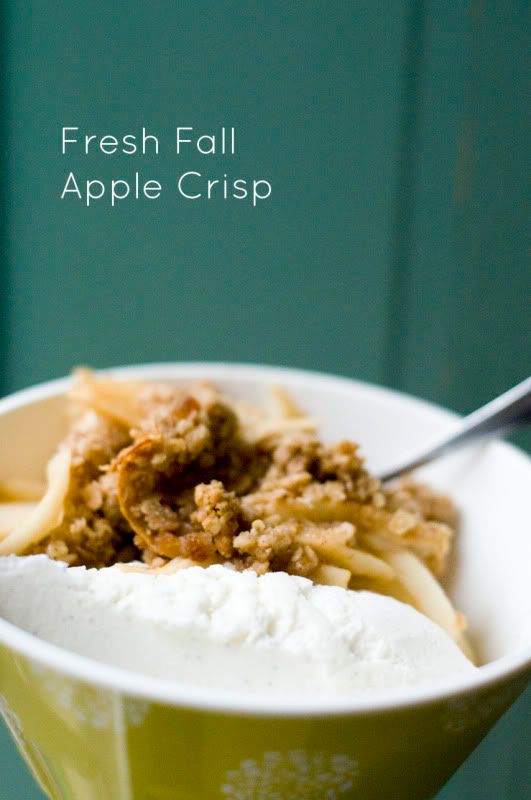 I use the Betty Crocker recipe:
1/2 cu br. sugar
1/2 cu quick oats
1/4 cu flour
1/2 t cinnamon
1/4 cu butter softened
6 apples (we used McIntosh and Empire)
heat oven to 350. cut up apples and put in 8x8 or 9x9 baking dish. mix up br sugar, oats, flour, and cinnamon, then cut in the butter till it makes coarse crumbs. Sprinkle apples with sugar, then the oat mixture and pop in the oven for 40 minutes. Serve with Boston Vanilla bean ice cream. Unless you live somewhere other than Boston. :)
Snuggle up, Chuck! Check out our new couch. It is so comfy as you can see.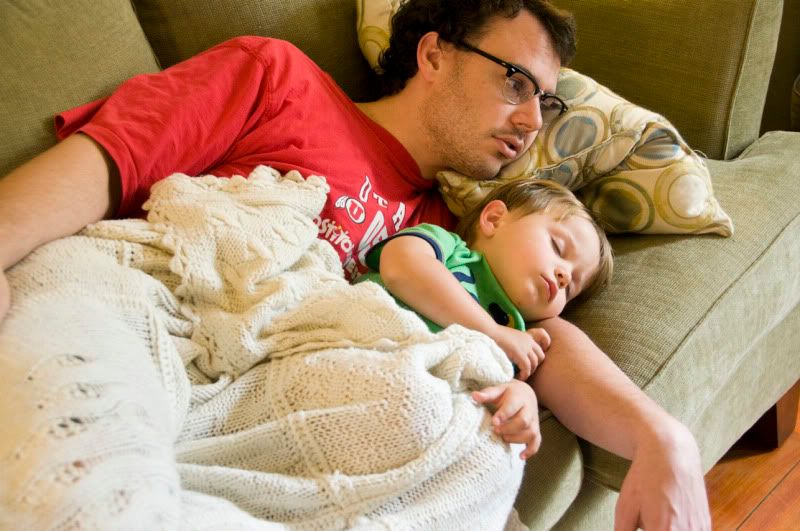 Charlie should be exhausted. He unleashed his reign of terror on Noah this morning and totally bit his cheek. I think Charlie just wanted to see what would happen because he did it so randomly. Poor Noah. It looks like someone with red lipstick kissed his cheek. Hopefully the bruise heals ASAP.
A few quick updates on us:
the kids had their "back to school night". Went great.
We are stoked for all the things Pres is going to get to do in her class this year. She seems to be making buddies and enjoying herself. She is totally drained by the end of the day. Presley has been banned from the monkey bars since she has gone to the the nurse twice because of them. Boooo!

BUT!

She has learned to snap her fingers all by herself and is impressing peers all around. YAAAY!!!
Noah seems to be plugging along in his class. It is the intro to independence at school seems like. The teachers are so much more hands off so far in second grade. Noah thinks it's cool. He has been dealing with his own recess issue of football. He loves playing but the big kids aren't letting him on the team. His solution was to bring his own ball. When the kids took the ball and started playing again without him, his next solution has been to bring TWO balls! So far so good on that one. He wants to solve this prob on his own. It's pretty cute what he comes up with.
Josh's 22 year old brother, Justin is coming for a long visit this Tuesday. We are so excited! The kids already have it planned out where he will be sitting for dinner.
My 10K race is a week from Monday on Columbus day.
Josh is leaving the day after for a science conference trip to Utah. He will also be speaking at BYU. Wish him luck!