I need to document so many things that happened in the last few days. Stuff that is oozing with cuteness. I will start with our Thanksgiving in Rhode Island at Josh's Uncle Mike's. It was so fun and filled with something for everybody. Savannah did crafts with Noah and Presley and fed Charlie Oreos. They were all in heaven!
A quick little Noah side note- We had his parent teacher conferences last week and his teacher was so impressed at what a conscientious little guy he is. She said that he is kind and courteous. He gets super focused on tasks and does them so carefully. Josh thinks it's like his dad and I think it's like my dad too! We are so proud of this guy.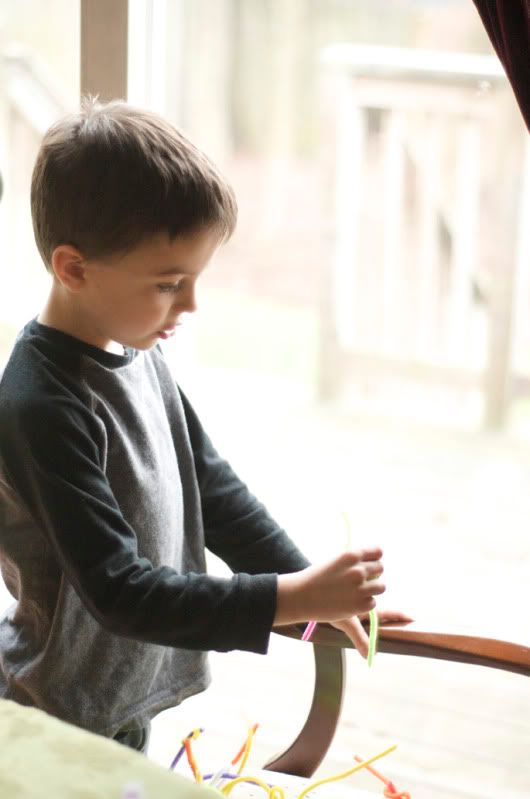 Playing the dance revolution was a hit!
Then right after finishing out fabulous Thanksgiving meal, it was time to bust out the Christmas decor! Charlie was so mystified.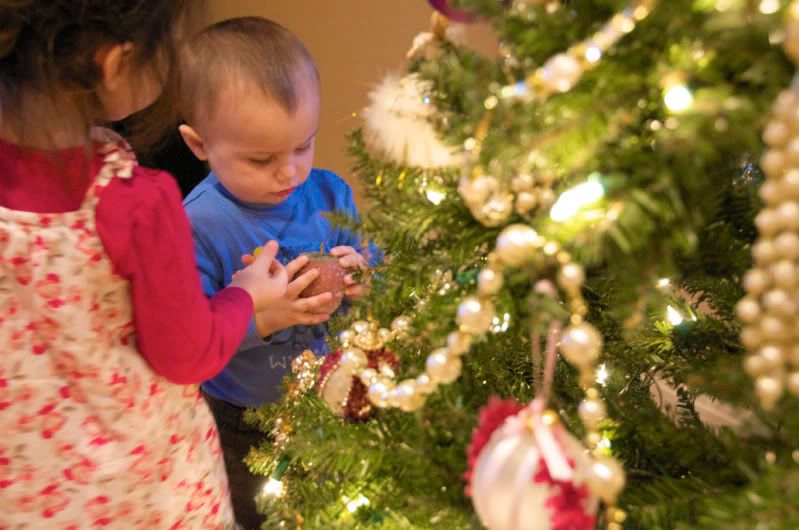 This is in reverse order, but yesterday we had a Thanksgiving Joy School at my house. We had a mini feast and made turkeys out of apples, cornbread, and Pilgrim hats. Presley helped with the planning. She loves being in charge of Joy School. Then when class actually starts at our house she insists on "helping" me by cutting random papers or organizing plates off to the side while the rest of us have a lesson!
Here is one cute Pilgrim!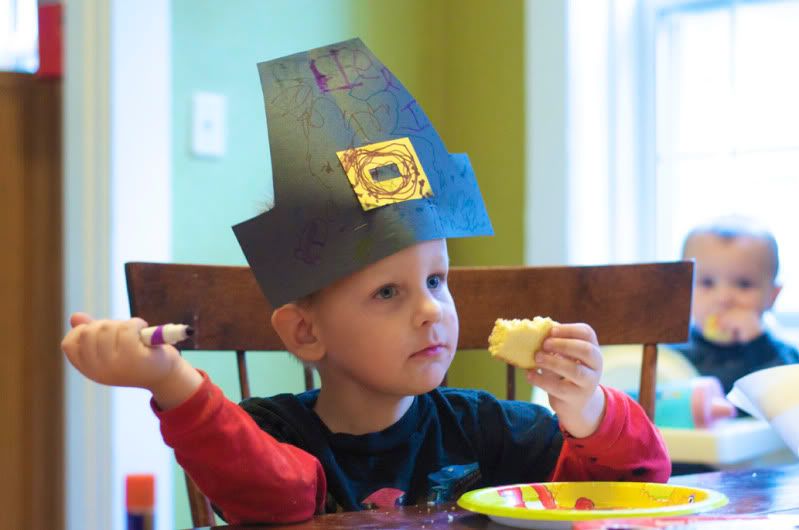 At first our boy Pilgrim hats looked like Pope hats, but my friend Kirstin figured it out and got the last hats to look cute:).

Then what is a post without a Charlie update? I forgot to mention a month or so ago that Charlie has now decided he likes books. It seemed like he hated them before, but now he loves to turn the pages and look at the pictures. He even mumbles the story in Charlie speak. This little turkey also figured out that he can push a chair up to something so that he can get into
more
mischief. He is not into his high chair for the most part these days. He likes to be like his big brother and sit at the table for meals. I allow it when I have the patience (rarely-I'm awful!!:)