I'd have to say that some of my most favorite moments as a mom are seeing my kids get along and help each other. I gets me to the core! I really cherish those moments because I whole heartedly admit, they don't happen all the time.
Since Noah's reading has really picked up, we allow the kids to read together on weekend nights after we put them to bed. They LOVE it and totally look forward to it.
Noah is slowly trusting Charlie with the DS. Under strict supervision of course! Charlie is completely grateful. I am realizing we are quite the snuggling family.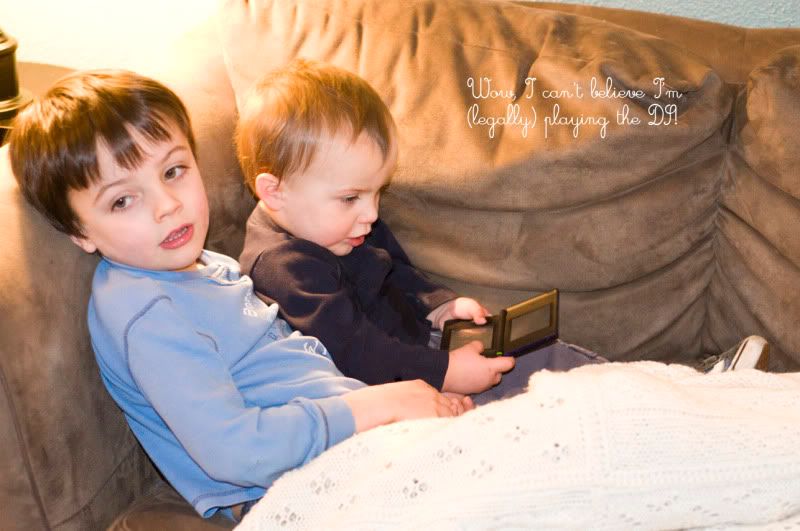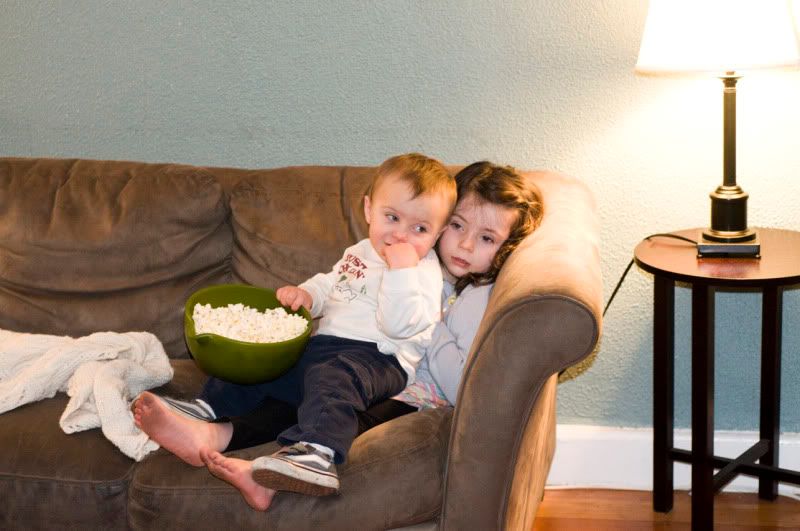 Presley put Charlie up on her lap.

Another thing I cherish is getting to help out in Noah's class. Thursday I helped chaperone an ice skating field trip. It was so fun. Noah learned to become somewhat stable on the ice. Much better than the last time he was out. That wall was his best friend!