Does anyone else have kids that take their sweet time getting out of the car?? Mine love to get unbuckeled and climb up to the front to pretend they are driving. Presley will have to get less time behind the wheel as this momasita is starting to get cold waiting outside!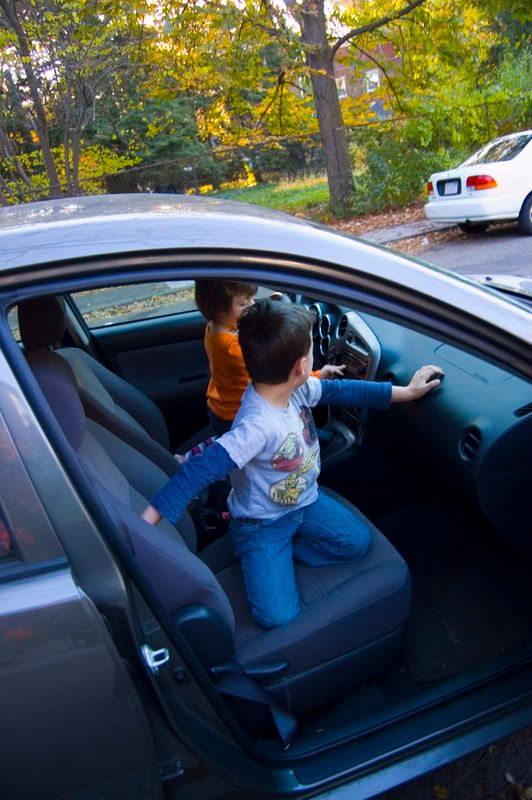 We did a little pumpkin carving last night with the youth from church. That was a trip to the ER waiting to happen! Note kid with LARGE kitchen knife working on mini pumpkin...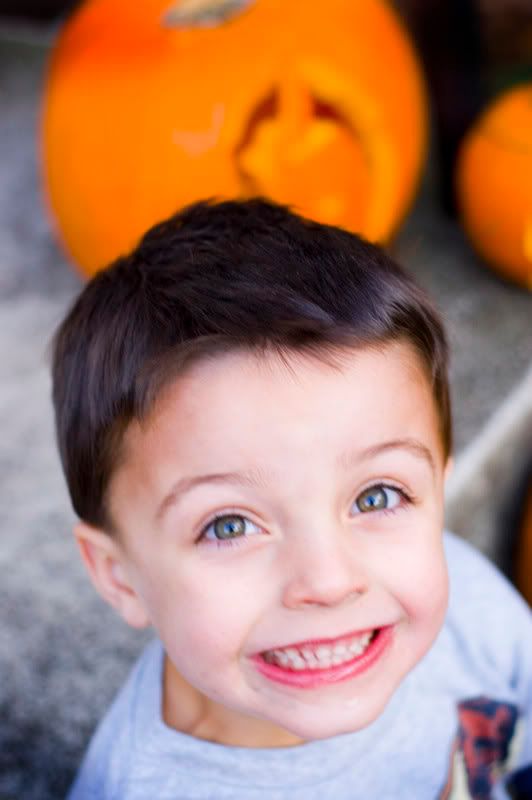 I had to bribe the kids with M&M's to get them to pose for these. I can't believe they are getting sick of holding still for the camera, ha ha.